Meet the Team
A big reason why our patients actually like visiting the dentist is because we have such an excellent team! They're ready to make absolutely every part of your dental experience easy and stress-free, whether you're scheduling an appointment, settling into the treatment chair, or figuring out your payment options. Their warm and friendly demeanor will help you feel right at home starting at your first visit. You can start getting to know everyone by reading on below!
Donna, Office Manager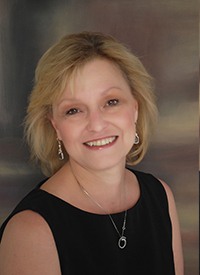 Donna takes care of accounts payable and receivable, payroll, patient scheduling, and insurance billing. She currently lives in Trenton and has been in dental care for over 35 years. She came to Ultimate Dental in 2000. Donna is certified in dental assisting and CPR, and she continues her education on a yearly basis. She is also a current member of the American Association of Dental Office Management (AADOM). She truly enjoys working with the public, and she has built strong relationships with her co-workers as well as our patients. As a type A person who enjoys a challenge, she keeps the office running smoothly.
Outside of work, Donna is passionate about the Ronald McDonald House and hopes to volunteer with that great organization at some point. She is married with three grown children and three grandchildren. In her free time, she enjoys spending time with family, crafting, cooking, going to church, and vacationing up north. She is also passionate about decorating and party planning!
Crystal, Hygiene Coordinator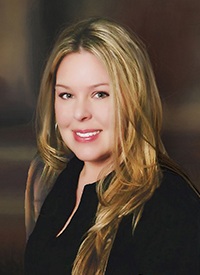 Crystal has over 20 years of experience in dentistry, with 18 of those spent at our office. The best part of her job? Developing close, long lasting relationships with her patients -- ones that extend beyond their dental health! Originally from Allen Park, Crystal has her Associate's of Science degree and is certified in radiography, CPR, dental assisting, lab work, and as a continuing care coordinator.
Crystal and her husband have three children, and in her free time, she enjoys kayaking, playing sports with her kids, fishing, and sewing. She's also a Girl Scout leader!
Kathy, Registered Dental Hygienist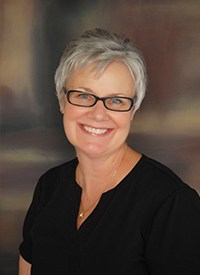 When you see Kathy, she'll look for signs of oral diseases (such as gingivitis and periodontal disease), take X-rays, perform a dental cleaning, and discuss your overall health and diet with you to make suggestions about home care. She can also deliver antibiotic therapy, apply sealants and fluoride, and take impressions for bleaching trays. She has her Associate's Degree in Allied Health from Ferris State University and almost 40 years in the dental health profession, and she's been with our practice since 2000. When she was in high school in Dearborn, she loved all the science classes and enjoyed working with clay and other creative endeavors. She brings her love of science and art to dentistry, along with her compassion and great sense of humor.
Outside of the practice, Kathy is a passionate supporter of March of Dimes, the Salvation Army, and environmental causes. She has three daughters and six grandchildren and regularly enjoys taking the kids to Greenfield Village and spending holidays with her family. She also loves gardening, historical movies, and food.
Jerrianne, Dental Hygienist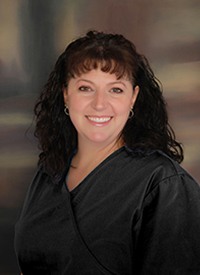 Jerrianne has spent nearly half of her 31+ year long career at our practice, and she says the best parts of being a dental hygienist are her patients and the wonderful people she works with. Originally from Trenton, she attended Ferris State University and is certified in local anesthesia and CPR.
Originally from Brownstown, Jerrianne is married with one son, a dog named Charlie, and some very spoiled chickens. When she's not at the office, she enjoys going up north, hunting, horsepower, and volunteering with 4H. In previous years, she has helped her son raise a lamb and chickens for 4H. She also won first place at the Lenawee County Fair diesel truck pull in 2011 -- and she's still excited about it!
Karrie, Dental Hygienist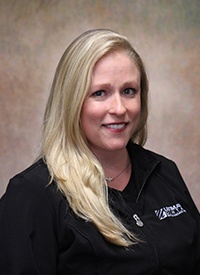 Karrie has 21 years of experience in dentistry overall, and she says the best part of her job is getting the opportunity to educate patients on their oral health and wellness and also connect with them on a personal level too. She attended Ferris State University and is certified in anesthesia and CPR.
Originally from Woodhaven, Karrie and her husband Aaron have two daughters named Madilyn and Ava. In her spare time, she enjoys boating, reading, spending quality time with friends and family, and golfing – she's even won a cash prize at a recent golf tournament and has been closest to the pin at golf outings.
Cindy, Dental Assistant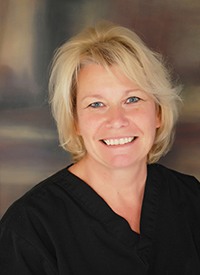 Cindy assists Dr. Hadad with dental procedures, making it easier for the patient and more efficient for Dr. Hadad. She's been in the dental field for over 38 years, and she joined Ultimate Dental in 2000. She is certified in radiography and CPR. According to Cindy, dental assisting is a perfect fit for her, allowing her to make patients feel more relaxed and comfortable in a place where some people are usually anxious. She finds this aspect of her job very rewarding! The team at Ultimate Dental has been together for a long time, and she has enjoyed developing friendships with everyone. She also enjoys the relationships she's built with patients over the years.
Originally from Woodhaven, Cindy has lived in Wyandotte for the past few decades. Outside of work, she is an active member at First United Methodist Church of Wyandotte. She's been married for 35 years and has two grown children, two grandchildren, and a granddog. Her personal hobbies include spending time up north, fishing, and going ATV trail riding.
Lindsey, Dental Assistant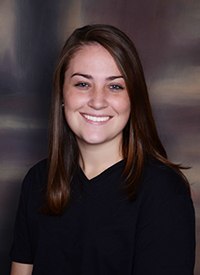 Lindsey is one of the newer members of our practice, having been here for three years and counting. She enjoys assisting Dr. Hadad chairside using the skills she acquired from the dental assisting program at Wayne County Community College. She also attended an assisting program at Woodhaven High School and is trained in local anesthesia, nitrous oxide, radiographs, and CPR. She loves working alongside such wonderful team members!
A native of Grosse Ile, Lindsey is studying to become a Dental Hygienist. As she begins her third year of college, she looks forward to completing the program and starting her new career! In her spare time, she loves going boating with her family and friends, riding her horses, trying new foods, and volunteering at the Spirit of Hope Soup Kitchen through her church. She's also a great aunt to her two nieces and nephew.
LeAnn, Dental Assistant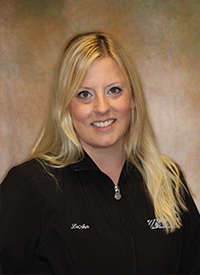 LeAnn has 18 years of experience in dentistry, but she always knew the dental office was the place for her -- her mom worked in dentistry, too! She is originally from Woodhaven and attended Davenport University. Today, she feels extremely proud to work alongside a talented doctor and spend time with coworkers that seem just like family.
LeAnn currently lives in Dearborn and is married with a young son. Outside of dentistry, she is a branding rep for a skincare company and also loves to cook, help out at her family's salon, and spend time with her husband. She says the best part of her life, though, is being a mom.