Single Tooth Dental Implant – Brownstown Charter Township, MI
The Most Reliable Form of Tooth Replacement Available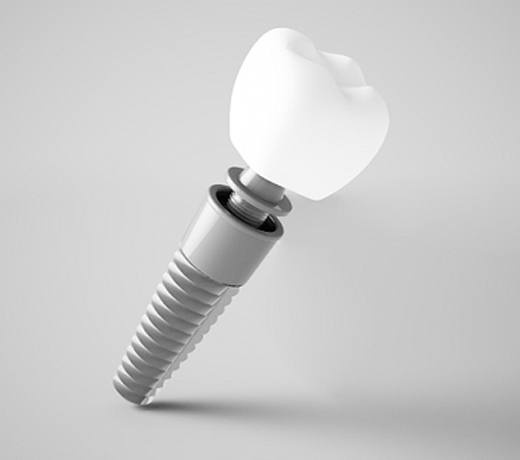 While it may seem that if only one tooth is missing, it's really not that important to replace it, once you understand just how much your teeth depend on each other, you'll think differently. They rely on shared tension to maintain their position. That means that even one tooth that remains missing for too long can lead to the surrounding teeth moving and a myriad of other problems. This is all preventable, though, with the placement of a dental implant. By replacing your missing teeth the right way, your life can be made anew. The first step is to contact our Brownstown Charter Township office to schedule a visit with either Dr. Hadad or Dr. Wisniewski. A fully-restored and gorgeous smile awaits you!
Options for Replacing a Single Tooth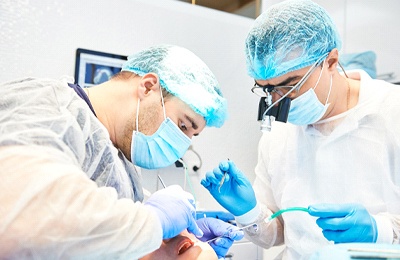 When it comes to replacing a single missing tooth, you're not relegated to only one option. Here are the two available methods:
Fixed Bridge – The first thing to know about a fixed bridge is that it's a completely above-the-gums procedure. It consists of a porcelain prosthetic tooth that relies on the surrounding teeth to act as abutments (anchors) to secure it.
Single Tooth Implant – For a lasting fixture that provides the ultimate in security, there is the single tooth implant. A titanium post is inserted in the underlying jawbone, and it will fuse with the same through a process called osseointegration. After the treatment site heals, an abutment and porcelain crown are permanently fastened.
The Benefits of a Single Tooth Implant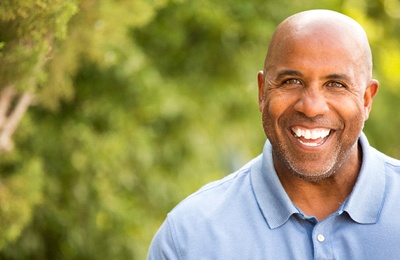 The main feature of the single tooth implant is that it replaces the entire tooth structure. This not only amounts to a lasting and secure restoration, but it also prevents unnecessary wear to the surrounding teeth. Furthermore, because the implant attaches at the root level, it also prevents jawbone loss and the other teeth from shifting.
The perks don't stop there. With proper care, which includes brushing and flossing at least two times a day, avoiding extremely hard items like ice and nuts and maintaining six-month visits with either Dr. Hadad or Dr. Wisniewski, your dental implant can last anywhere from 30 years to a lifetime.
Contact Us to Learn More
We understand that receiving a dental implant is a major commitment to your oral health. That's why we're happy to explain the procedure more in-depth and to answer any other questions you may have when you visit us for an initial consultation. While you're here, we'll also carefully assess your oral health so you can be assured that you're making the right decision.
With dental implants, a new world of opportunity is made available to patients. To get the ball rolling, contact us today!