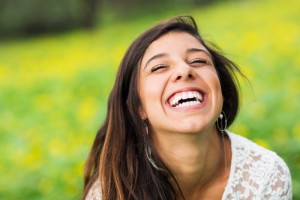 Everyone thinks about how their smile looks at some point in the day. It could be when you brush your teeth in the morning, or maybe it's just after lunch (don't worry, you don't have anything in your teeth). Perhaps you have a wedding or reunion coming up, so you've been thinking about it more lately. If these passing moments tend to leave you feeling let down and self-conscious, don't worry, you're far from alone! Whether you want to get rid of stains or gaps in your smile, or you simply want it to look special for your next event, you can get exactly what you need from a cosmetic dentist. They're specifically dedicated to making your smile look gorgeous, and today, we're going to share exactly how they can do it.
Cosmetic Dental Bonding
This quick and easy treatment is ideal for fixing small chips, cracks, and gaps in a smile. For this, a cosmetic dentist will apply a putty-like composite resin to your tooth to gradually sculpt it into the perfect shape. The bonding can even be used to improve the color! It's one of the fastest treatments available today, as it can typically be completed in under an hour.
Teeth Whitening
This is by far the most popular cosmetic treatment used today, and it's easy to see why. The teeth can become discolored due to coffee, wine, tobacco, aging, and even genetics, and the only way to turn that around and eliminate stains is with professional teeth whitening. When you get your teeth whitened with a dentist, they'll provide you your own custom-made take-home kit. It will include mouth trays specially designed to fit your teeth and a bleaching gel much more potent than anything you can find at the store. You'll simply need to use the kit as directed for about 2 weeks to get a dramatically whiter smile!
Porcelain Veneers
If your smile has multiple cosmetic flaws, porcelain veneers are the best way to fix them all at once. They are extremely thin ceramic coverings that are bonded to the front of the teeth, and they can improve a smile's appearance in every way you can imagine. Each set is entirely custom-made, so in as little as 2 appointments, you can get everything from a minor touch-up to a complete smile makeover.
Tooth-Colored Fillings
Do you have a small cavity or is your smile filled with noticeable dark gray fillings? In either case, tooth-colored fillings can give you a reliable, durable, and nearly invisible solution. These fillings are actually made of a composite resin that can be specially shaded to match the color of your natural teeth, and you can get them in just one appointment. The material will be applied to your tooth as a liquid and then quickly hardened using a special light. When you're done, you'll barely be able to see the actual filling!
Dental Implants
Missing teeth are one of the most obvious cosmetic flaws you can have, and they also put your oral health at great risk. Fortunately, dental implants offer the most comprehensive solution to tooth replacement in the world. An implant is a small titanium post that is placed directly into the jawbone in order to support replacement tooth/teeth. They act like natural tooth roots, which not only gives the new teeth unrivaled stability, but they also help keep the jaw healthy and full. They require a minor surgical procedure to be placed, and they can restore everything from a single tooth to an entire smile.
Which One Is Right For Me?
If any of these treatments sound exactly like what your smile needs, simply contact a cosmetic dentist in your area. They'll go over how each of these treatments work and determine which one(s) will help you meet your smile goals. Then, before you know it, you'll always feel uplifted and invigorated whenever you see your smile!
About the Author
Dr. Sammi Hadad is a general, restorative, and cosmetic dentist based in Brownstown, MI. She currently practices at Ultimate Dental, and she can be contacted through her website or by phone at (734) 479-4600.