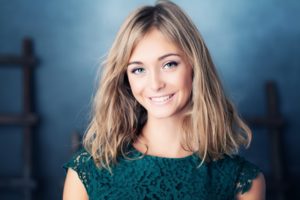 There's no reason to feel embarrassed about your smile this year. Especially not when you learn about all the types of cosmetic services available here from your local cosmetic dentist in Brownstown. With a simple consultation, you'll be able to learn the best options to help you reach your goals. But for now, you can learn a little about each treatment and procedure in this week's blog post to make an educated decision.
Boost Your Self Esteem with Better Smile Aesthetics
Every time you look in the mirror and smile, you should feel great about the teeth you see in the mirror. If you don't, there are many ways that your local dentist can help you feel better about them, including these treatments and procedures.
Cosmetic Bonding
If you have a few chips or cracks in your smile, they can easily be filled with a tooth-colored composite resin material. This is known as cosmetic bonding. This treatment is super easy, quick, and affordable!
Porcelain Veneers
Porcelain veneers allow you to make multiple changes to your smile without having to undergo several treatments or procedures. Veneers are thin—yet durable—pieces of dental porcelain that fit over the fronts of your teeth, masking your most unwanted imperfections. This minimally invasive procedure can cover chips, cracks, gaps, and even help make your teeth look a bit longer!
Professional Teeth Whitening
Teeth can easily gain stains because of what we eat and drink. They can also easily be lifted when you visit our office for professional whitening treatments. We offer quick, effective whitening treatments in our office or convenient take-home whitening kits as well.
Tooth-Colored Fillings
Your dentist can restore your dental health with tooth-colored fillings. These fillings blend seamlessly within your smile rather than standing out from your natural teeth like metal fillings.
Dental Implants
If you have missing teeth, that can affect your smile's health and aesthetics. Replace them with the most stable, long-lasting tooth replacement on the market: dental implants. Implants work to replace both parts of the tooth—above and below the gum line.
Get a New Smile for the New Year
Do not spend another year feeling insecure how your smile looks. Simply schedule a consultation with your dentist to discuss your options!
---
About Our Office
Here at Ultimate Dental, we're proud to offer a variety of services for our patients to choose from. We know that every smile is different and may need their own personalized treatment to reach your smile goals. The best way to discover your path to a better smile is by meeting with your cosmetic dentist sooner than later. Contact us today to learn more!