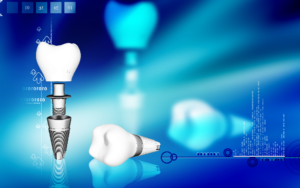 If you are among the 120 million Americans who are missing at least one tooth, you have probably heard a lot of talk about the benefits of dental implants in Brownstown. Although you have heard plenty of great things about them, you still are not too sure how they are different than other forms of tooth replacement. When compared to traditional options, like dentures, dental implants are the closest thing to your natural teeth. Not to mention, they have the potential to last for a lifetime. When it comes to their benefits, this is just the tip of the iceberg. To help you make the right choice for your smile and your quality of life, we have everything you need to know about their benefits.

High Success Rate
Dental implants offer over a 95% success rate when performed on the ideal candidate and with the right aftercare. Their success relies on the use of an implant post, which is surgically placed into the jawbone. The body naturally accepts the biocompatible material as it acts as a new tooth root. As a result, it stimulates new bone growth, allowing the jawbone to fuse to the post. After it has properly healed, it can potentially last for a lifetime. You will not have to worry about needing to have it replaced, messy adhesives, or expensive cleaning solutions.
Looks and Feels Natural
The use of the implant post allows you to gain security and stability that are not possible with other tooth replacement options. With the jawbone fused to the post, you will not have to worry about any slipping or irritation. In fact, when compared to traditional dentures, you will enjoy an increased biting force of over 70%. This will allow you to enjoy your favorite foods again.
Not only will it feel natural, but it will look like a real tooth as well. Using all-ceramic material, a custom-made dental crown is created to match your remaining natural teeth. It will blend in seamlessly with your smile, so no one will be able to tell that it is not your own.
Stops Bone Loss
Dental implants are the only tooth replacement option that can preserve your bone density in your jaw. The implant post stimulates the bone to encourage new growth. This not only helps to protect your remaining natural teeth by providing them with support, but also stops your facial structures from changing.
Invest in Your Smile Today
If you are ready to make the best choice for your smile and quality of life, it is time to contact your dentist in Brownstown to see if dental implants are right for you.
About Dr. Sammi Hadad
Dr. Sammi Hadad is a trusted source for high-quality dental care in the community. Not only does she offer general dentistry, but many areas of specialty as well, including dental implants. If you are suffering from tooth loss, she can help you regain a complete smile with a successful solution. Contact Ultimate Dental today to see if dental implants are the right choice for you.