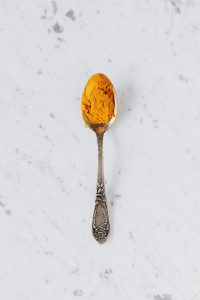 Modern technology has provided a plethora of information right at your fingertips, which has fueled the current DIY trends. You can find instructions for just about anything online, including teeth whitening. You've likely seen several at-home methods on social media, but one trend stands out among others – turmeric. The Indian spice is known to have several medical benefits, so it's normal to assume it's safe for your smile, but is it really? Here's what you need to know about using turmeric for teeth whitening.
What is turmeric?
Turmeric is often found in curry, which has a bright yellow color and a peppery taste. It's a popular ingredient used across the world, but most commonly in India. Besides cooking, the turmeric plant is often used in natural medicines. Although it has been a go-to herbal remedy for generations, it has only recently become recognized for its claims to combat tooth discoloration and stains.
Can turmeric whiten teeth?
According to the American Dental Association, there's no scientific evidence proving the effect of turmeric when used for teeth whitening. Whether included in recipes, toothpaste, or DIY recipes, it's often considered a safer option than other at-home remedies, like charcoal; however, you probably won't achieve the brighter smile you want.
Are there any oral health benefits of using turmeric?
While it may not treat discolored or stained teeth, turmeric can be beneficial for your smile. According to The National Library of Medicine, the plant has anti-inflammatory, antioxidant, antibacterial, and antifungal properties. As a result, it is a natural solution for treating several dental conditions, such as:
Gingivitis
Gum pain
Gum inflammation
Gum disease
While you won't reveal a brighter smile, don't disregard turmeric yet. You might want to consider adding it to your oral hygiene routine because a 2012 study found it can help remove plaque and bacteria responsible for gum disease just as well as traditional mouthwashes. In 2013, a separate study found it can also relieve dental pain and possibly prevent various oral cancers.
How can I get a whiter smile?
Unfortunately, if you want to get your teeth significantly whiter, you won't find the solution on your spice rack. Although there are countless home remedies and whitening products on the market, there's only one way to achieve the results you want.
Your dentist offers professional whitening systems to safely get your teeth up to 8 shades whiter. A highly concentrated whitening gel will deeply penetrate the enamel to resolve stains and discoloration. You'll enjoy lasting results with the proper aftercare, so you can stop wasting time and money on ineffective DIY whitening remedies.
About Dr. Sammi Hadad
Dr. Hadad earned her dental degree from the University of Detroit Mercy Dental School before continuing her training in geriatric dentistry. She has provided personalized dental care at our office for over 20 years. Dr. Hadad remains current with the latest treatments and techniques to help our patients achieve their best smiles. If you're interested in teeth whitening, contact our office today to schedule your appointment.