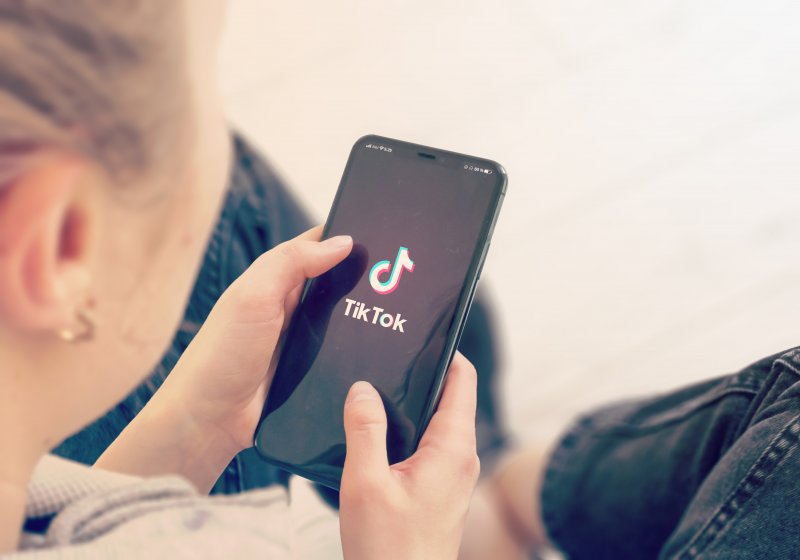 When it comes to searching for the latest trends, TikTok is the place to be! Whether you are looking for some new recipes for breakfast, some fun dances to try, or even to learn a thing or two, this app has you covered. However, just because something is trending doesn't necessarily mean that it is the best option for you. Many videos can be misleading, or even dangerous! Continue reading to learn about the "Veneers Check" trend and why it may be harmful.
What Is the "Veneers Check" TikTok Trend?
The "Veneers Check" trend is one of the newer ones in the world of TikTok. It consists of people showing off their teeth which have been filed down before they are fitted for dental veneers, a cosmetic procedure intended to give patients a flawless, uniform smile.
However, dentist have stated that this trend has shown to be misleading. Shaving down the teeth into "stumps" is not intended for veneers, but crowns instead. Filing down the teeth to this extent before getting veneers is unnecessary and can even be harmful!
What Is the Difference Between Dental Crowns and Veneer?
Dental veneers are used in cosmetic dentistry to help patient achieve a smile that is more uniform, proportional, and free of aesthetic imperfections. Veneers are thin shells of porcelain that are placed over the front surface of the teeth to alter the appearance. They generally require a very small amount of enamel to be removed in order to make room for them. Typically, this means just ½ millimeter, not shaving the teeth down to stumps.
As for dental crowns, the tooth is filed down so the restoration can fit over it. These are usually used when a weakened tooth needs some extra support in order to stay healthy. They can be placed after a large filling, root canal, or injury to prevent further damage.
How Is the Trend Dangerous?
The trend is both misleading, and it encourages many TikTok users to consider this cosmetic treatment themselves. When done by a skilled professional, you can see outstanding results, but this procedure is irreversible. Protective enamel doesn't grow back, so the teeth will always need to be protected by either veneers or dental crowns. They also need to be replaced after about 15 years, which can be a struggle financially.
Veneers look great, but they aren't for everyone! Talk to a skilled dentist about any treatments you are considering. This way, you can get reliable dental advice and avoid unnecessary procedures. Your pearly whites will thank you!
About the Author
Dr. Sammi Hadad is an experienced dentist who has been working in the field for more than two decades! She earned her Doctor of Dental Surgery degree from the University of Detroit Mercy Dental School as well as a master's in public health from the University of Utah. For more information about how dental veneers work or to schedule an appointment at her office in Brownstown Township, visit her website or call (734) 479-4600.