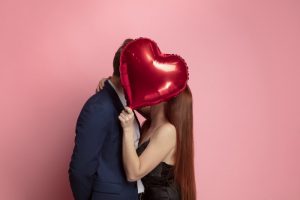 There are all sorts of fun date ideas you can consider before settling on one. Whether you are planning for a romantic dinner at your special someone's favorite restaurant or you just want to get cozy on the couch while watching their favorite rom-com, you're in for a night to remember. However, when it comes to the kiss at the end of your date, you want to be prepared. Continue reading for some oral health tips from your dentist in Brownstown Charter Township so that it can be as magical as you imagined.
Don't Smoke
Tobacco products are terrible for your overall health, but did you know that they also hurt your smile? Smoking doubles your risk of developing periodontal disease and is linked to oral cancer. On top of that, it causes bad breath and can leave a bad taste in your date's mouth after you kiss.
Visit Your Dentist
You may not necessarily look forward to your dentist appointment, but it is an essential step when it comes to maintaining excellent oral health through regular cleanings and checkups. This way, you can stay on the path towards a healthy smile going forward.
Maintain Great Oral Hygiene
If you didn't already know, bacteria are ultimately the cause of the development of cavities. When you are kissing someone else, there is no denying there will be a transmission of germs between the two of you. It is best to limit this as much as you can. Remember to brush your teeth twice and floss at least once every single day. Cleaner kisses are better kisses.
Prevent Bad Breath
In addition to causing cavities, bacteria are also responsible for bad breath. Your date won't be nearly as romantic if your mouth isn't fresh. By brushing and flossing, as well as using mouthwash and chewing sugarless gum, you can keep your breath smelling a little sweeter.
Don't Share Toothbrushes
Even though you and your significant other are very close, sharing a toothbrush isn't a great idea. Be sure that you always have your own toothbrush so that you can limit the number of germs you are transmitting between each other.
Think of your oral health this Valentine's Day. By following these tips from your Brownstown Charter Township dentist, you can set yourself up for a memorable date!
About the Author
Dr. Sammi Hadad grew up in the Downriver area and she feels proud to serve the people of this community. She was drawn to dentistry for the opportunity to help patients and work creatively with her hands. Earning her dental doctorate from the University of Detroit Mercy Dental School, she has been at Ultimate Dental since 2000. If you need a dental cleaning and exam as part of your Valentine's Day preparation or it's just time for your six-month checkup, her office accepts and files claims for all dental insurance plans. You can schedule an appointment on her website or by calling (734) 479-4600.