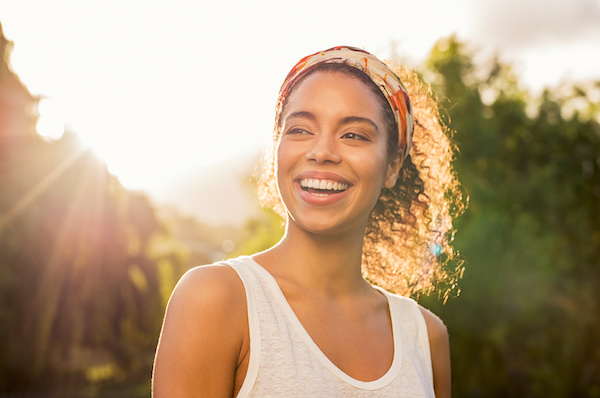 Summer is just around the corner and it's looking like it'll be another beautiful one here in Michigan. If you're envisioning long days at the lake or are planning a summer vacation somewhere further afield, there's one thing you will want to put on your to-do list – visiting the dentist. Keep reading for the top 4 reasons why you won't regret leaving time for a dental checkup! 
#1: Avoid a Dental Emergency
One thing you don't want to wake up with when you're in a new place is a throbbing toothache – or any other dental emergency. Aside from ruining your trip, vital care may be delayed as you try to find a local dentist for treatment. You can prevent this from happening by booking a checkup and cleaning about a month to two weeks before your trip. That will ensure that any potential problems can be found and treated before you say bon voyage.
#2: Allow Yourself to Truly Relax
When you want to really get away from it all, you need to make sure you have everything taken care of back at home – and that's difficult if you know you have been neglecting your oral health. Do yourself a favor and schedule a checkup and cleaning. You won't regret it once it's checked off your to-do list!
#3: Make the Most of Your Insurance Benefits
If you have dental insurance, scheduling routine preventive care twice a year will ensure you take full advantage of the coverage you pay for each month. You don't want to get to the end of the year and realize you're letting valuable benefits lapse – and jumping on a checkup and cleaning in the summer can help prevent that.
#4: Smile Confidently
Even if your teeth are healthy or you have had a checkup and cleaning recently, you can still book a visit for a cosmetic dentistry treatment like teeth whitening! With take-home whitening you can dramatically enhance the appearance of your smile in just two weeks. Cosmetic bonding can also correct minor imperfections in a single visit to the dentist.
Now that you know the four key reasons to visit the dentist before your upcoming summer vacation, don't hesitate to get in touch with your dental office! You won't regret making the time for your smile before all the adventures to come your way in June, July, and August.
Meet the Dentist
Dr. Sammi Hadad received her Doctorate of Dental Surgery from the University of Detroit Mercy Dental School. She is a trusted dentist with years of experience, and she stays up-to-date on the latest advances in her field by engaging in routine continuing education opportunities. Dr. Hadad is committed to her patients' well-being and encourages everyone to book an appointment before summer really kicks off. To schedule yours, call the office at (734) 479-4600.