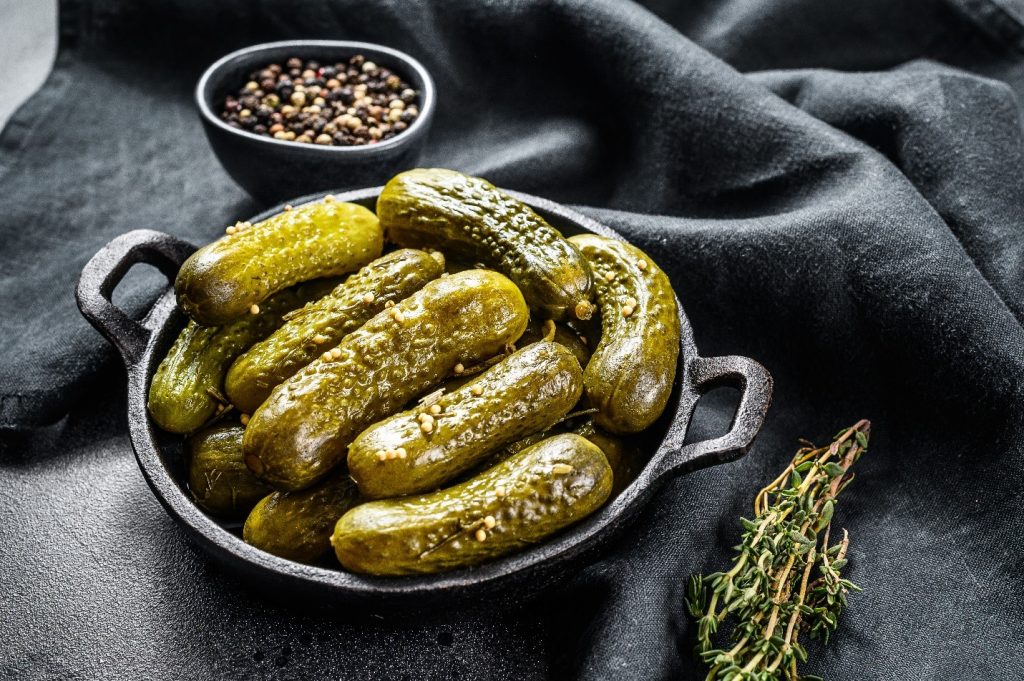 Whether you like eating them alone or alongside a sandwich or hamburger, pickles are a popular snack for many people. These salty veggies are so popular that there have even been chips, candy, and beer made to taste like them! If you're a fan of pickles, you may not know how this tasty treat can impact your oral health. Read on to learn about how pickles affect your smile.
Is Eating Pickles Bad for Your Oral Health?
Unfortunately, the answer is yes. Though pickles are known as a delicious, sour treat, they are highly acidic. Acid can cause damage to your enamel, which is the outermost part of the tooth. Since your enamel protects your teeth from harm, erosion leaves your smile susceptible to oral health issues like increased sensitivity and cavities. This also allows the naturally yellow dentin of your teeth to be visible, which can give your smile a stained appearance.
5 Signs of Enamel Erosion
So, eating pickles can have a negative effect on your oral health. How can you tell if your enamel has been eroded by this salty snack? There are a few signs to look out for, such as:
Teeth that change texture, such as being rough around the edges or having shiny spots on them
Dental sensitivity, particularly to taste, texture, and temperature of foods and drinks
Teeth with cracks, chips, or other forms of damage
Discoloration that looks like pigmented stains
Increased tooth decay
How to Enjoy Pickles While Protecting Your Smile
Preventing enamel erosion is the best way to avoid cavities and other oral health issues. Be sure to brush your teeth twice each day, floss every night, and use mouthwash regularly. This will get rid of lingering acid in your mouth. You should also avoid foods and drinks that are high in acid whenever possible. If you decide to indulge in pickles or another acidic snack or beverage, be sure to drink water afterward to help neutralize the acid.
How to Treat Enamel Erosion
If your tooth enamel has already eroded significantly, there are several ways that your dentist can help. A veneer covers the entire front of a tooth and can protect it from increased sensitivity. Dental bonding corrects the same issues as veneers but costs less and isn't as durable. Dental crowns encircle the entire visible part of a tooth to strengthen and protect it. All three of these treatments also improve the look of your smile by matching the color of the affected tooth to the surrounding ones.
If you're a big fan of pickles, it is important to be careful when consuming them to avoid enamel damage. With the above information, you should be able to enjoy your favorite snack while maintaining excellent oral health!
About the Practice
Dr. Sammi Hadad leads the exceptional team of smile professionals at Ultimate Dental. She takes pride in helping patients of all ages learn the best methods to protect their smiles and offers treatments to prevent oral health issues, such as cleanings, porcelain veneers, dental crowns, and cosmetic bonding. With her expertise, you'll have a healthy, bright, and brag-worthy smile before you know it! Visit Ultimate Dental's website or call their office at (734) 479-4600 for more information on their oral health services or to set up a consultation with Dr. Hadad.