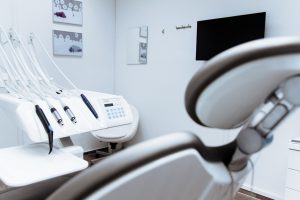 Cosmetic dental bonding offers a lot of bang for your buck because it's a quick, affordable solution to revamp your smile. A composite resin can fix a variety of common aesthetic flaws, like stains, exposed roots, chips, or cracks. No matter the reason, bonding provides natural-looking results that can last; however, it can discolor over time. Your natural teeth and the material won't discolor at the same rate, which can cause your bonding to stick out like a sore thumb. Unfortunately, a whitening product won't restore your smile. Don't worry, here's how you can revamp your pearly whites. 
Why Can't You Whiten Dental Bonding?
Although dental bonding may look like your enamel, it's not the same as your natural teeth. The resin was shaded to match the color of your teeth to blend in with your enamel when it was placed. However, your natural teeth change color over the years from age, oral hygiene, lifestyle habits, and the foods and drinks you consume. This can create color inconsistencies between your teeth and the bonding material. While resin can also stain, it doesn't change color in the same way as enamel.
A professional whitening system can penetrate your enamel to resolve stains, but it won't have any effect on cosmetic bonding because the material isn't porous. As a result, the whitening agent won't improve the appearance of stained resin.
Reversing Tooth Discoloration
If your smile has lost its luster, your cosmetic dentist has the solutions you need. They'll examine your mouth and learn more about your goals to create a personalized treatment plan, which may involve a whitening treatment and replacing your bonding. After treating stains with teeth whitening, the resin will be shaded to match the new color of your enamel for seamless results.
As an alternative, you may be a candidate for porcelain veneers. A veneer is a thin shell that's bonded to the front surface of a tooth to cover several imperfections, like discoloration, cracks, and gaps. You can enjoy significant results when applied to the teeth visible when smiling. Unlike dental bonding, veneers are stain-resistant, so you'll never have to worry about them discoloring with the right care, like using nonabrasive dental products. Not to mention, your new smile can last for a decade or longer to enjoy a stunning smile for many years.
Keep Tooth Discoloration at Bay
You can safeguard your smile from stains with good oral hygiene at home. Limit your consumption of any stain-causing foods or drinks, like coffee, berries, or red wine. Don't forget to visit your dentist every 6 months for a cleaning and checkup for a healthy, beautiful smile that lasts.
About Dr. Sammi Hadad
Dr. Hadad achieved her dental degree from the University of Detroit Mercy Dental School and has completed advanced training in many specialties, including geriatric dentistry. She strives to create healthy, confident smiles that last for a lifetime. If you're ready to improve your teeth, contact our office today to request your consultation.